---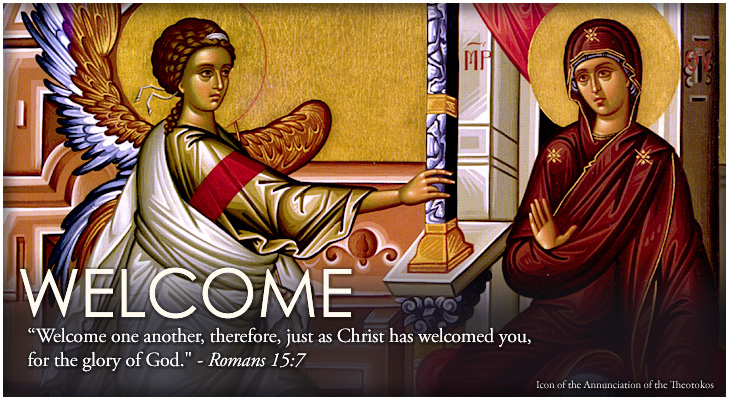 Welcome to Prophet Elias Greek Orthodox Church! We are happy you are here. Please feel free to explore our wonderful programs and activities as well as the rich resources we have made available to familiarize you with the Christian Orthodox Faith.Our hope for you is to come to know Christ and His Church. Our mission is to help you on this path to enrich your knowledge, discover the Hellenic tradition as well as the rich treasures of the Christian Orthodox faith. We welcome you with open arms into our warm and family-friendly parish.Prophet Elias Church is included among the Parishes of the Direct Archdiocesan District, under the direct authority, supervision and pastoral care of His Eminence Archbishop Elpidophoros, Primate of the Greek Orthodox Archdiocese in America.Founded in 1940, Prophet Elias Church, centrally located just north of New York City in Westchester County, is the only Greek Orthodox Church in the City of Yonkers. Our Parish serves the Orthodox faithful in the western part of the county, along the Hudson River, starting from the upper Bronx and extending as far north as Ossining and surrounding areas.We hope you will find the programs and activities we offer helpful and rewarding.
---
Prophet Elias Nameday Services

Dear Parishioners and Friends,
We are pleased to announce that we will have the honor and privilege of His Eminence Archbishop Elpidophoros visiting our parish on Sunday July 19th on the occasion of the Feast Day to preside at the Vesper Service (7pm) in honor of Prophet Elias the Thesbite, Patron Saint of our Community.
This is always a very special day for our Church and every year many parishioners and visiting clergy attend the Vesper Service from all over the Tri-State area. This year however, as we find ourselves dealing with the Corona Virus Pandemic, I would like to take this opportunity to list various safety measures and guidelines that will be in place to help ensure the health and safety of all parishioners and visitors to our Community.
1. Protective face masks are to be worn at all times (gloves are optional but recommended). If you do not have your own, they will be made available to you.
2. Proper social distancing (as a household) must be maintained at all times.
3. Due to New York State capacity limitations only 100 parishioners are allowed to enter the Church. It will be on a first come first serve basis. Once capacity is reached alternate seating will be available outside the Church and in the Church Hall. Speakers will broadcast the service outside and in the Hall for everyone to hear.
4. To enter the Church or Hall you will be asked to sign an Attendance Sheet, and a Liability Waiver.
5. A temperature scan will be conducted and you will be asked a series of questions regarding Covid-19 symptoms and any possible contact you may have had with anyone infected with the virus.
6. Upon entering the Church or Hall you will be seated by a Parish Council Member. In order to properly seat everyone in the Church we will be utilizing both the pews on the main floor and on the balcony.
7. Only ONE (1) person is allowed into any bathroom at a time, regardless of bathroom capacity.
Please be advised that these guidelines are NOT optional. I therefore kindly ask for your patience and cooperation so that everyone can enjoy this special day in a safe and orderly manner. Service will begin at 7pm, however please keep in mind the measures that must be taken before entering the church in making your plans to attend.
Unfortunately, due to safety concerns and State guidelines, this year we will NOT be having our Annual Souvlaki Sale and "Coffee Hour" after Vesper Service. Instead, the Ladies of Philoptohos will be giving each parishioner a "Gift Bag" as they exit the Church and Hall in order to commemorate the day.
I would like to apologize for any inconvenience that these guidelines and precautions may cause, however everyone's safety must be our primary concern. I hope and pray that we will soon be free of this Pandemic and that we can once again rejoice together on this Feast Day and properly honor our Patron Saint, Prophet Elias, in a manner deserving of this proud Community.
Sincerely,
Nicholaos K. Doufekias
Parish Council President
---
Online Chapel
10th Wednesday after Pentecost
---
Services Schedule
Winter Services : Orthros 9:00 A.M. Divine Liturgy 10:15 A.M.
Summer Services : Orthros 9:00 A.M. Divine Liturgy 10:00 A.M.
Week Day Services : Orthros & Divine Liturgy 9:00 -10:45 A.M.
Words to remember and live by
How happy are the people who worship you, who live in the light of your kindness!
Because of you they rejoice all day long and they praise you for your goodness (Psalms 89:15-16)
---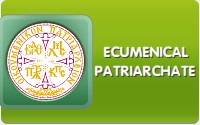 To stay informed on the activities of the Direct Archdiocesan District, please visit us at: http://ny.goarch.org