Webpage Announcement

We want to take a moment and say, 'Thank You!' for your faithful giving. Every dollar helps our faith community fulfill our vision. Your support of that vision is something worth celebrating!

We're excited to tell you about a new way you can help! We now offer text giving, online giving through ParishSOFT Online Giving and giving through our mobile app "Church by MinistryOne." That means you can give instantly, while in Church, at home, or on the go.

To give online through our new platform, visit our giving page on our website https://giving.parishsoft.com/App/Form/5220a1e2-059c-4097-84b3-dc817ae5a9e8.

You can give through text message by sending "Give" to 914-690-7444 as well.

We have launched an app for your phone, so you can stay connected to our parish. Download the app, Church by MinistryOne, to donate online, watch our streaming services, and register for parish events. Here is the link to our app: https://parishsoft.ministryone.com/landing/w7mj

These options are beneficial to you, as a parishioner, as it allows you to schedule donations and eases your need for remembering to bring your donation to church every week. It is also beneficial to the parish, as it reduces the time spent on processing weekly offertory and other donations, as well as allows for us to gain a clearer picture of our finances which will allow us to use our donation resources more effectively to support our ministries.--
Welcome to Prophet Elias Greek Orthodox Church!
We are happy you are here. Please feel free to explore our wonderful programs and activities as well as the rich resources we have made available to familiarize you with the Christian Orthodox Faith. Our hope for you is to come to know Christ and His Church. Our mission is to help you on this path to enrich your knowledge, discover the Hellenic tradition as well as the rich treasures of the Christian Orthodox faith. We welcome you with open arms into our warm and family-friendly parish. Prophet Elias Church is included among the Parishes of the Direct Archdiocesan District, under the direct authority, supervision and pastoral care of His Eminence Archbishop Elpidophoros, Primate of the Greek Orthodox Archdiocese in America. Founded in 1940, Prophet Elias Church, centrally located just north of New York City in Westchester County, is the only Greek Orthodox Church in the City of Yonkers. Our Parish serves the Orthodox faithful in the western part of the county, along the Hudson River, starting from the upper Bronx and extending as far north as Ossining and surrounding areas. We hope you will find the programs and activities we offer helpful and rewarding.
---
Online Chapel
Wednesday of the 11th Week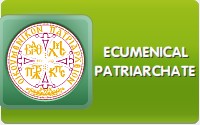 To stay informed on the activities of the Direct Archdiocesan District, please visit us at: http://ny.goarch.org